Free & cheap van & pick-up history checks
Everything you need to do your own background research into the history of a van, camper or pick-up for free, along with details of how much a history check costs from major providers such as HPI, The AA and My Car Check.
Van history check companies
Why get a van history check?
A basic van history check will confirm the make, model and registration of the vehicle you are thinking of buying. In most cases, this information is completely free online and easily obtainable via the DVLA. 
If you want more information then you will inevitably have to pay. However, if the vehicle is expensive or you have some questions about its past, an advanced van history check might be prudent.
The majority of history car check firms will also provide details for light vans (up to 3.5 tonnes) and pick-ups. An advanced online check will confirm the VIN (vehicle identification number), which is a much better way of identifying the van. The VIN is usually found in the lower left corner of the windscreen and may also be on a plate (on the door post) near the driver's side door. 
As well as confirming the VIN, a good van data check will flag up any warnings for outstanding finance or if the vehicle has been stolen. 
Important
Never buy a van or pick-up with a warning flag for theft of finance. In both cases, the vehicle will not belong to the seller and in the long run you will lose the vehicle and your money. Handling stolen goods is a crime if you suspect or are aware of the fact that the vehicle has been stolen.
If a seller owes money on the van to a finance company, the finance company legally owns it and the seller does not have the right to sell it without settling the finance. Buying a van with outstanding finance leaves you at risk of the vehicle being repossessed, leaving you without a van or your money if the seller fails to keep with the payments or does a runner.
Check the van's MoT and mileage history for free 
You don't have to spend a penny to see a vehicle's MoT history, mileage and whether it has road tax. To get all this information online, you simply need to enter the registration number below.
More usefully, it will tell you if the van is subject to a statutory off road notice (SORN), plus if it has a valid MoT and when it expires. Any van that is SORN'd should not be on the road as it may not have an MoT and it won't be taxed.
What other van history check searches can I do for free?
If you have the time, you can also fill in a V888 request form and send it to the DVLA to find out information about the registered keeper of the van..
This will give you the registered keeper's details and those of previous owners, which again helps you establish a fuller picture of the van's background. You can also request information the DVLA may hold about you if you are about to sell a van and want a clean bill of health for any buyer carrying out these checks.
Where can I get a van history check from?
| | | |
| --- | --- | --- |
|   | Single check cost | Multiple check cost |
| | £9.99 | - |
| | £19.99 | £29.97 (for three) |
| | | |
| --- | --- | --- |
|   | Single check cost | Multiple check cost |
| | Free | - |
| | £1.99 | - |
| | £9.99 | £14.99 (for three); £19.99 (for five); £59.99 (for 20) |
| | | |
| --- | --- | --- |
|   | Single check cost | Multiple check cost |
| | £1.99 | - |
| | £8.99 | £14.99 (for three) |
| | | |
| --- | --- | --- |
|   | Single check cost | Multiple check cost |
| | £9.99 | - |
| | £14.99 | Five checks for £29.97 (£24.99 for RAC members) |
| | | |
| --- | --- | --- |
|   | Single check cost | Multiple check cost |
| | £1.99 | - |
| | £5.99 | £9.99 (for three) |
| | | |
| --- | --- | --- |
|   | Single check cost | Multiple check cost |
| | Free | - |
| | £2.95 | - |
| | £8.99 | £14.99 (for three); £24.45 (for five); £42.00 (for 10) |
What accident damage will a van history check highlight?
Vans that have been involved in serious accidents were traditionally divided into four categories, A, B, C and D.
Most small dents and scrapes were put in Category D, while more serious damage were given Category C status as they were deemed cost-effective to repair by the insurance company. These will generally be cheaper than non-damaged vans for sale to reflect the repair work on them and the higher insurance premium you will have to pay.
Category B vans will have suffered a serious crash, but most of the parts can be salvaged for sale or use on other vehicles. Category A, on the other hand, are complete write-offs and must be scrapped so they can never be put back on the road. There is also a Category F class for vans and pick-ups that have been damaged by fire.
However, from 1 October 2017, the Category A, B, C and D were replaced by:
A: Scrap
B: Break
S: Structurally damaged repairable
N: Non-structurally damaged repairable
The new categories reflect the complexity of total loss vehicles more clearly, with the focus on structural damage rather than cost of repair.
Cat A (scrap) and B (break) remain unchanged, while S (structural damage) and N (non-structural damage) replace the old C and D categories.
All of these checks are readily available online and over the phone, and those from the DVLA are free, so there's no excuse for not doing your homework. 
Where can I get a valuation for my van?
Honest John Vans offers a quick and easy valuation check service - simply enter the registration number of the car below to get yours.
What scams should I be aware of when buying a van?
Scam one: Clocking
Clocking is one of the oldest scams in the dishonest book of tricks. The problem has been made worse by the fact that modern vans and pick-ups are capable of covering huge mileages, with very little visible wear and tear. 
Clocked vans can be difficult to spot, but in many cases there will be tell-tale signs that something is wrong. Start by checking with the DVLA for previous MoTs that show the mileage and check the service history of the van to see if it tallies with the claimed mileage. 
A dodgy seller will generally have no history for a clocked van. And the steering wheel, seats and pedals will also have disproportionate wear. 
Scam two: Cloning
Van cloning is a grey area when it comes to history checks, with the majority of companies refusing to offer any form of protection against it. This is because it's almost impossible to tell a clone apart from the genuine article, without a physical mechanical inspection. 
If you do pay for a history check that provides some form of guarantee against van cloning then it's vital that you read the terms and conditions. In all likelihood, the small print will insist that the buyer makes some basic but important checks before they purchase the vehicle. And like any insurance product, if you don't abide by the terms and conditions the policy will be invalid and leave you out of pocket in the event of the vehicle being stole or unroadworthy.
Insist on viewing the van at the seller's address. The location should be listed on the V5C logbook document and you should ask to see two forms of ID from the seller - like a photocard driving licence and utility bill. This will provide a trail back to the owner, should anything go wrong. And most van cloning criminals will not want to reveal their home location, so be prepared to walk away from the sale (or put the phone down) if you are given any excuses why the van is not at the correct address. 
Check that the VIN (vehicle identity number) on the V5C matches the number on the vehicle - you can usually see the VIN on the dashboard and/or plate on the van somewhere. Check for signs of damage or alteration to the VIN number. And look at the numberplate for evidence it has been recently removed or replaced.
Never accept the logbook V5C document as proof of ownership. The V5C is only a registration document, and only a signed purchase receipt from the previous owner constitutes as legitimate proof of ownership. A legitimate, honest seller should (at the very least) provide details of the vehicle's previous owner. Many sellers will have a comprehensive history file that tracks the vehicle's history all the way back to the original dealership.
Scam three: Stolen vans
A good van history data check will warn you if the van is stolen. Obviously, this is on the condition that the owner has logged it with the police. Sometimes crooks will steal a van and attempt to sell it before the authorities have been notified. This is usually true when the actual owner is away on holiday or business, for example. If you buy a stolen van, it will be taken from you by the police and your insurance company may not compensate you for your lost money.
So it pays to carry out a history check but also to do some research of your own via the DVLA website or on the phone. Make sure the owner's details match the seller's and ask to see all of the van's documents and service history. As with all scams, dodgy sellers will provide all manner of excuses when it comes to the lack of history documents. 
Scam four: Money transfers
The internet means many buyers look much further afield when looking for their next used van. This means crooked sellers take advantage of this and ask for you to send money to a third party as a token of good faith that you will turn up to view the van. If a seller says you can pay a deposit so they don't sell it to someone else, you should be suspicious.
A common scam is for the seller to advertise the van or pick-up at a cheap price to attract buyers who will be blinded by the great deal and feel they have the advantage. The seller will even provide you with a registration number that checks out properly with history data checks, but this vehicle will not belong to them - the van they have advertised will likely be fictitious.
If you're asked to send money to a third party who will hold the cash until you agree to buy the van, the chances are you will have been scammed the moment you send the money. Even if you are asked to send the money to a family member you trust and only have to send a copy of the receipt to the seller as proof, the criminal seller can often still access the cash and defraud you.
Scam five: Dealers posing as private sellers
Van dealers and private sellers must both abide by the law, but some unscrupulous traders and dealers will pose as a private seller to avoid their legal commitments. A dealer must tell you about any faults with the van by law. A private seller is not obliged to do either of these things, though they cannot lie to you because the Sale of Goods Act gives you protection against this.
A dishonest dealer will ask you to meet them somewhere neutral, such as a supermarket car park. If they are not willing to show you the van at their home address, you should ask why and be suspicious. A history data check may not show up a dealer as a registered keeper, but asking about the van' history and service record should show up any inconsistencies.
One of the oldest tricks on the book when phoning up about a used van is to say: 'I'm phoning about the van for sale.' A private seller is unlikely to have more than one vehicle for sale.
Ask lots of questions about the van's background and history – how long they have owned it, why are they selling, when was it last MoT'd and serviced, how worn are the tyres are, etc. A real private seller will know the answers off the top of their head. When you view the van, check the last registered keeper is the person selling the van. Some sellers will say they are selling the vehicle on behalf of a friend or relative. If that's the case, ask to speak to that person and ask why they are not selling for themselves.
Ask HJ
What's the best way of buying a used van to reduce the risk of buying a faulty vehicle?
What's the best way of buying a used van to reduce the risk of buying something with known faults? I need a Luton van and I'm looking to spend £5000 - £10,000. Is leasing a van the best option?
Former hire and lease vans do provide a lot of reassurance. Almost all are sold with a comprehensive history, which means you can get a decent understanding of how the van has been used before parting with your cash. I'd also recommend getting a mechanical inspection. Any legitimate private seller or dealer will have no problem with you having the van inspected by a professional, and for around £150 you can ensure (as far as possible) that the vehicle you're buying is sound. However, beware of dishonest traders who try and pass themselves off as private sellers to avoid their legal obligations. Always start the phone conversation with "I'm interested in the van for sale". If they reply with "which one?" then they're probably not what they claim to be. For used van buying guides, see: https://vans.honestjohn.co.uk/used-van-buying-guides/ You can also see all reported faults in our van reviews, by clicking the Good/Bad section: https://vans.honestjohn.co.uk/van-reviews/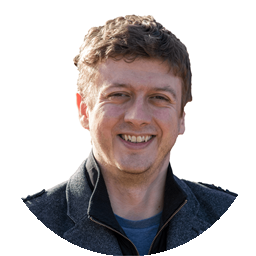 More Questions
Ask HJ
A van I'm interested in buying is priced lower than expected - should I get an RAC inspection done?
I'm looking at buying a van and have narrowed it down to either a Ford Transit Custom or Mercedes-Benz Vito, on a 13-plate with good options. I want it to tow my caravan, but I've been told the Vito sits too low to tow a caravan. Also, if you were buying a full service history van from a dealer for £7000, would you spend £200 to get an RAC vehicle inspection report done? I'm considering it because I feel the advertised price of the van was a little lower than others around.
I'd opt for the Ford Transit Custom, it's a much better all-rounder than the Vito and most versions will tow 2000kg, which should be enough for a mid-size caravan. Personally I'd pay for the inspection for peace of mind, although the dealer will be legally liable for any faults that develop within the first six months. For more used van buying advice, see: https://vans.honestjohn.co.uk/how-to-buy-and-sell/top-10-tips-to-buying-a-used-van/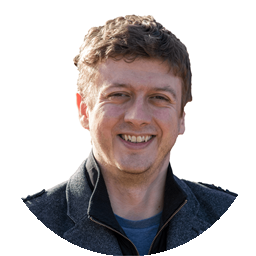 More Questions
Car history check companies
* Sometimes we show a link with a * next to it. It means that it is an affiliate link and as a result helps HonestJohn.co.uk stay free to use. It's tracked to us and if you go through it, it can sometimes result in a payment or benefit to the site.
Save 12% on GAP Insurance
Use HJ21 to save on an ALA policy
See offer