Ford Transit: Britain's most popular van is also most reliable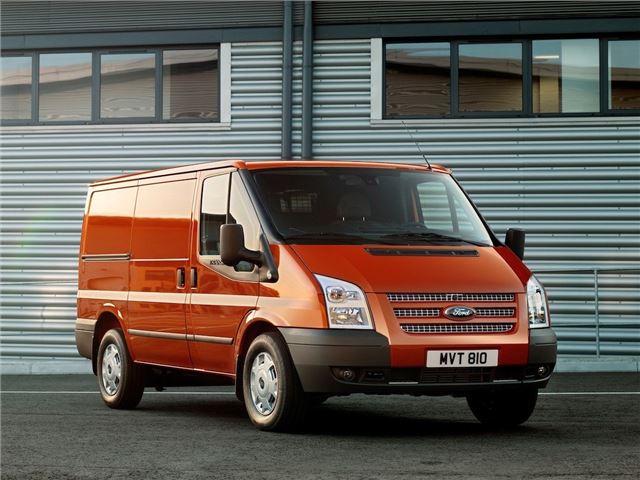 Ford's Transit, the UK's best-selling van has topped the FN50, a van reliability survey conducted by Fleet News reflecting the findings the country's largest contract hire companies and leasing firms.
Backing up the Transit's chart-topping performance, the Connect retained its second place from a year ago.
 Last year's top performing model, the Mercedes-Benz Sprinter, took third place, while Volkswagen's most popular vans, the Transporter and the Caddy are fourth and fifth respectively.
Ford has improved from second position for van manufacturers taking to top spot, which is good news and clearly shows that quality standards at the company's soon-to-close Southampton factory are industry-leading. A new range of Transits will be going on sale in 2013.
Mark Ovenden, managing director, Ford of Britain said: 'Ford is extremely proud that the Transit and Transit Connect have taken the top two spots in this reliability survey which is based on hard facts.
 This is a tribute to the passion and dedication of our designers and engineers at Dunton who make quality the highest priority, and which has kept Ford at the top of the UK Commercial Vehicle market for over 46 years.'
Top 10 most reliable vans (last year's position in brackets*)
Ford Transit (4)
Ford Transit Connect (2)
Mercedes-Benz Sprinter (1)
Volkswagen Transporter (5)
Volkswagen Caddy (3)
Mercedes-Benz Vito
Vauxhall Vivaro
Renault Trafic
Vauxhall Movano
Citroen Berlingo
Top 10 most reliable van manufacturers (last year's position in brackets*)
Ford (2)
Mercedes-Benz (3)
Volkswagen (1)
Vauxhall (-)
Citroen (-)
Renault (5)
Nissan
Peugeot
Fiat (4)
Toyota
(*2011 tables ranked only top five)
Comments