Van auction values continue to rise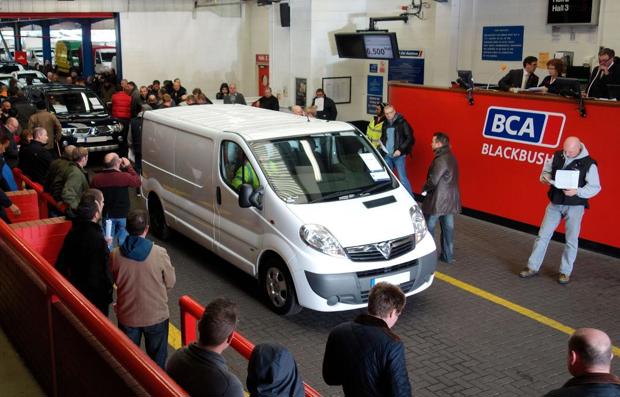 The average price of a used van sold at auction in January 2014 was £5322, an increase of £11 over December 2013 and a 13.9% year-on-year rise. The increase in used values is being attributed to a lack of stock, an after effect of the recession.
The data comes from British Car Auctions (BCA) and shows that January 2014 was the sixth consecutive month to see a rise in used van values. The average age of vans sold at auction in January was 58 months, which is a year older than the average age of those sold in January 2013.
BCA's General Manager – Commercial Vehicles, Duncan Ward, commented "January essentially delivered more of what we saw throughout the previous 12 months – a shortage of stock allied to decent levels of demand that generated exceptionally strong prices in the used van market."
The lack of stock can be attributed to the recession – relatively few new vans were registered during the economic crisis, meaning a lack of used vans available today. With the economy showing signs of recovery, demand for used vans has increased – but there aren't enough to fully satisfy demand.
Ward said "In fact, demand has been right across the board, from older higher mileage vans through to younger ex-fleet and lease vehicles, while the few late-plate light commercials on offer can make exceptional values. 
"As always, good condition is the key and vans with a nice specification and in an attractive retail colour are very desirable.   Similarly any light commercials with specialist equipment – such as tippers, dropsides or lutons with tail-lifts – generate a lot of interest from buyers, not just in the UK but further afield."