Van tax explained – what you have to pay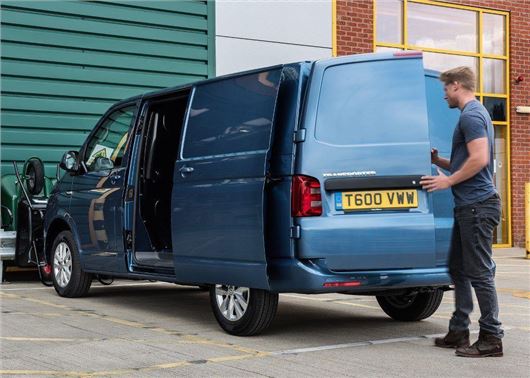 If you're buying a new van then it's important to understand how commercial vehicle taxation works. Not only could it save you thousands on the list price of a new van or pick-up, but it will also allow you to take advantage of a range of benefits when it comes to providing vehicles for your workforce.
VAT 
VAT paid on light commercial vehicles can be reclaimed as long as your business is VAT registered. However, if the van is also used privately, the business can only reclaim the amount of VAT that's proportional to business use. For example, a van that is in private use 50 per cent of the time, can only have half of the VAT reclaimed. VAT can also be reclaimed on leased commercial vehicles, subject to the same conditions for business use. 
Benefit-in-kind tax (BiK)
Benefit-in-kind tax applies to private use of new vehicles provided by an employer. While the amount of BIK tax liable for company cars is based on CO2 emissions and the price of the car, for light commercial vehicles it's based on a flat rate of £3000. 
Therefore, a basic rate taxpayer who has private use of a company van is liable for 20 per cent of £3000 each year - £600 in total, or £50 a month. A higher rate taxpayer who has private use of a company van will pay 40 per cent of £3000 each year - £1200 or £100 a month.
Company vans that aren't permitted for private use are usually kept on the business premises overnight and at weekends, and only used for business journeys, but can be used for commuting between the place of work and the employee's home.
Double-cab pick-up trucks are treated as commercial vehicles for tax purposes, as some company car drivers have sought to reduce their lax liability by choosing one instead of a car. However, the rules remain the same, which means - if declared for business use - a pick-up cannot be taken home at weekends or used for holidays.
Given the scope for confusion between private and business use, we'd recommend that any employer puts together a strict terms of the use of their vehicles(s). It should include a document that is signed by the driver(s) to confirm they fully understand the tax conditions for using a company vehicle. Keeping a mileage record will also help save time and hassle should HMRC pay a visit...
Road tax (VED)
Commercial vehicle VED is based on a mixture of age and EU emissions ranking. This means that all light goods vehicles that were registered on or after 1 March 2001 and have a maximum vehicle weight not exceeding 3500kg pay £240 for 12 month's tax, rising to £250 from 2018/19. There are variations to this, so a van that meets Euro4 emissions standards and is registered between 1 March 2003 and 31 December 2006 but still doesn't break the 3500kg gross vehicle limit pays a reduced rate of £140 for 12 months.
The same £140 12 month rate applies to all light goods vehicles that fall into the Euro 5 emissions bracket and were registered between 1 January 2009 and 31 December 2010. As before, the 3500kg maximum weight limit still applies to these vans.
For older vans that were registered before 1 March 2001, the calculation is made solely on engine capacity and the amount you pay is clearly divided into two camps. For vans with an engine up to 1549cc in capacity, you pay £155 per year, while engines of more than 1549cc are charged at £255.
Electric van owners pay nothing, but they still have to apply for VED each year to qualify for the zero rate. 
Comments
Author

Simon Harris
Latest