Our Vans: Ford Transit Connect Sport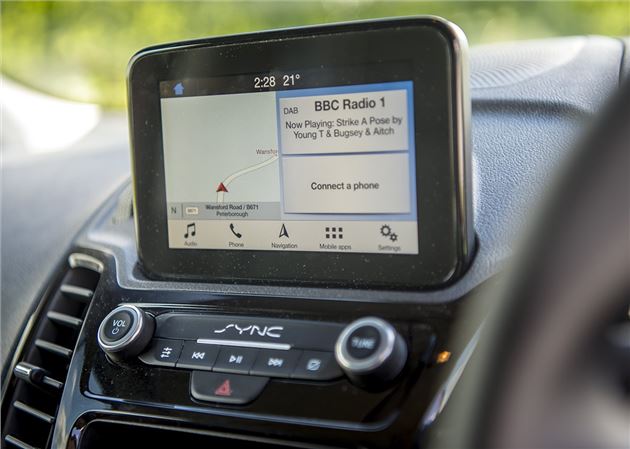 29 November 2019: Is Ford SYNC 3 really worth £936 extra?
The Details
| | |
| --- | --- |
| Current mileage | 2787 |
| Claimed economy | 56.5mpg |
| Actual economy | 47.1mpg |
It doesn't matter which way you look at it, £936 is a heck of a lot of cash to spend on a Fancy-Dan sat nav. But you know what? When it comes to the Ford Transit Connect, I think the SYNC 3 navigation system might actually justify the cost.
Over the past few months the SYNC 3 system has saved my proverbial bacon on more than one occasion, by dodging congestion and local jams. Its moment of true heroism, however, came last week when it managed to get me to Heathrow airport on time by circumnavigating the A1M and a lorry that had shed its load somewhere near Stevenage.
The morning was dark, it was raining and the radio was full of reports of automotive hell on my route to the airport. My flight was due to leave at 10am and my route from Cambridge was being redirected to a series of B roads. However, despite my sweaty palmed panic, as I drove through increasingly unfamiliar county lanes near Luton, the SYNC 3 system found its way by dodging the traffic to the M1 and delivered me to the M25 and Heathrow's long stay car park with 30 mins to spare.
The SYNC 3 system comes with quite a lot of useful kit too, with parking sensors and a rear view camera included. It also has DAB radio and all of the digital gubbins that will allow you to pair your phone and upload all of the telephone numbers so you can make calls or answer them with the single press of a button.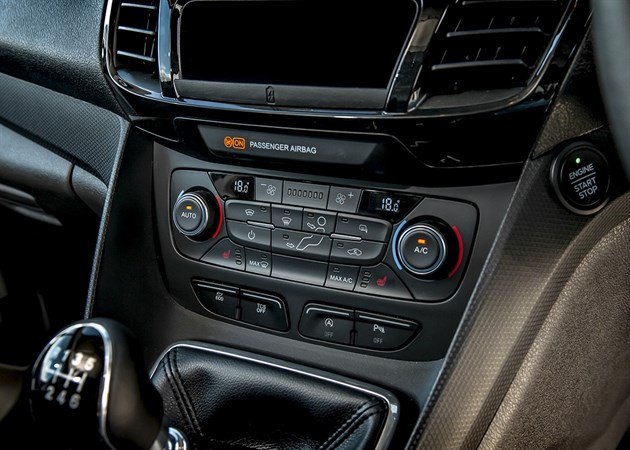 Ford navigation tech has come on a long way over the past few years and SYNC 3 is one of my favourite in-car systems because it is so simple to program and follow. The mapping is bright and clear, while the shortcut buttons for food, fuel or cash machines are particularly useful when you've spent a full day in the van and want to find diesel or an ATM on the way home without too much hassle. 
That's all very well, you might say, but is it really worth the best part of a £1000? Well, when bundled in with the camera it makes a fair bit of sense. The rear view camera, for example, costs £360 as a single fit option and will be useful if you run a van for your business and regularly use inexperienced commercial vehicle drivers who have a habit for bashing into things when reversing.
You could easily spend £300 on a top-of-the-range portable sat nav, with the same live traffic tech as Ford's SYNC 3 system. That said, there is a catch, with the live traffic updates only being free for the first two years. After that, you'll have to pay an annual licence fee to Ford. In comparison, most portable sat navs get free traffic and map updates for the life of the device.  
That said, I've been very impressed with the Transit Connect Sport. It's easy to drive, comfortable and turns heads with its eye-catching Frozen White paintwork and bodykit. Running costs are also affordable, with a half laden van returning mpg in the high-40s. That puts this small van in the same fuel bracket as a compact family car. 
« Earlier: The van of the crowd Later: A site for sore eyes - what's the Transit Connect Sport like as a builder's van? »
Updates

The Transit Connect Sport is one of the best small vans money can buy, according to Dan.

Dan heads to the building site to get the trade's view on the the Transit Connect Sport.

29 November 2019: Is Ford SYNC 3 really worth £936 extra?
It's not cheap, but Dan thinks the SYNC 3 navigation system is good enough to warranty the expense.

It's becoming increasingly difficult to buy a small van that stands out from the commercial vehicle crowd these days...

Four weeks in and Dan's already a sport van convert. What's the key appeal?

Looking for a van that will make your business standout on the road? Dan Powell has found the perfect vehicle for you...