Our Vans: Ford Transit Connect Sport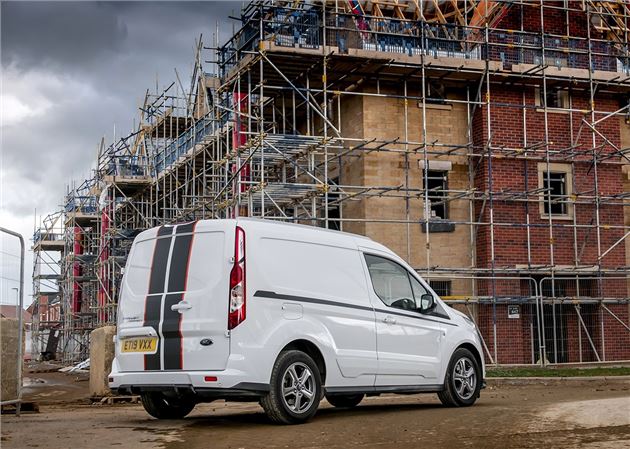 15 November 2019: Site for sore eyes - what's the Transit Connect Sport like as a builder's van?
The Details
| | |
| --- | --- |
| Current mileage | 2307 |
| Claimed economy | 56.5mpg |
| Actual economy | 47.1mpg |
You can always trust a builder to give you a blunt and direct assessment on a van; even more so when that vehicle is being driven by their workmate's son. 
Being the offspring of a plasterer, I've always used my dad's building site connections to get my test vans in front of their target market. And on this occasion it was a trip to Busy St Edmunds that provided an honest appraisal of my Transit Connect Sport. 
Sometimes these visits can turn into a whinge-a-thon, with a single disgruntled owner spending an hour chewing your ear off about a missing screw from the bulkhead or a broken diesel particular filter that's caused by the fact their daily journey is too short. Remarkably, on this occasion, there was not a single complaint. 
Three of the guys on site were Transit Connect owners and they were generally positive about their vans, praising the reliability and comfort. At least one of the builders were on their second Ford and the only problem he had experienced was water ingress, caused by blocked drainage holes near the windscreen.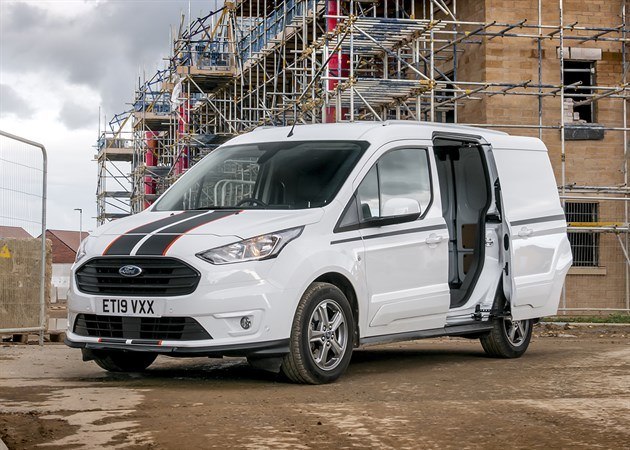 One of the key areas for the Transit Connect is the cabin, with everyone I met agreeing it was one of the most comfortable. Luxuries like DAB audio, cruise control and air conditioning were also praised, along with the "brilliant" quickclear windscreen which is a "godsend on a frosty 5am morning".
To be fair to the guys on site, they have a point about the heated windscreen: there is really nothing more satisfying than sitting inside a frost-caked van and watching the ice melt away as the little wires in the windscreen do their thing (quickclear is standard on all versions of the Transit Connect, apart from the entry-level Base model). 
The only area where the Ford falters is on its lack of seats; pretty much everyone agreed that, occasionally, they'll need an extra person for a job and the Transit Connect forces them to use two vans, because there is no three-seat version, like the Vauxhall Combo or Peugeot Partner. And again, they make a good point. 
Admittedly, the middle third seat on the Combo and Partner is cramped and not particularly comfortable, but the feedback from the builders I met were clear that this didn't matter. A third seat saves money (because you only use one van) and they'll make do with cramp for the journey. For some, this is a deal breaker and one of the Ford guys was already in the process of buying a Combo for this reason alone...
« Earlier: Is Ford SYNC 3 really worth £936 extra? Later: Final thoughts on the Ford Transit Connect Sport »
Updates

The Transit Connect Sport is one of the best small vans money can buy, according to Dan.

15 November 2019: Site for sore eyes - what's the Transit Connect Sport like as a builder's van?
Dan heads to the building site to get the trade's view on the the Transit Connect Sport.

It's not cheap, but Dan thinks the SYNC 3 navigation system is good enough to warranty the expense.

It's becoming increasingly difficult to buy a small van that stands out from the commercial vehicle crowd these days...

Four weeks in and Dan's already a sport van convert. What's the key appeal?

Looking for a van that will make your business standout on the road? Dan Powell has found the perfect vehicle for you...