Our Vans: Ford Transit Connect Sport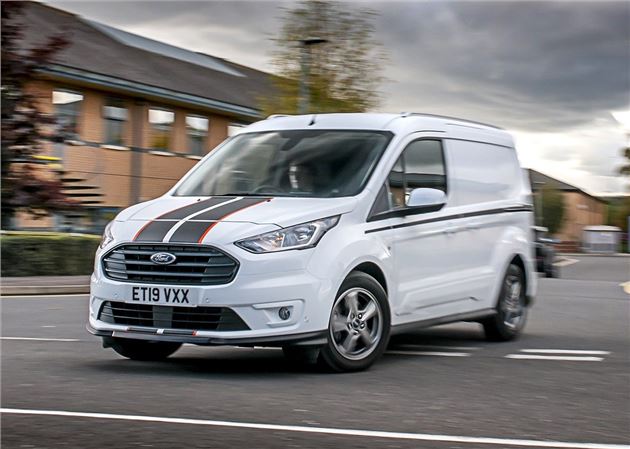 4 October 2019: Meet our new Transit Connect Sport long termer
The Details
| | |
| --- | --- |
| Current mileage | 423 |
| Claimed economy | 56.5mpg |
| Actual economy | 52.1mpg |
The Ford Transit Connect Sport is one of the best looking small vans on the market, in my humble opinion. Obviously, when it comes to putting a box on wheels, the options are rather limited, but Ford has done an impressive job of injecting hot hatch style into its mechanical packhorse. 
Of course, Ford has previous form when it comes to injecting high octane fun into otherwise sensible and practical objects. The whole sport van craze was kicked off in 1971 with the GT40 infused V8 Supervan, which provided compelling proof that commercial vehicles could also be a lot of fun.
Sadly there's no V8 nestling under the bonnet of my Transit Connect; instead, it is powered by a 120PS four-cylinder 1.5 litre EcoBoost diesel. I know, I know, that doesn't get anywhere close to the Supervan's 435PS, but it will return an official 56.5mpg - something that's quite important to the average van user.
Practical and cheap to run, the Transit Connect has been a runaway success story for Ford. In 2018, it was the best-selling small van in the UK, with almost 18,000 of the things being bought by builders, delivery drivers and small businesses. The Connect has also scooped the small van prize at the Honest John Awards for the past two successive years. In short, drivers love it (obviously, if you disagree, let us know).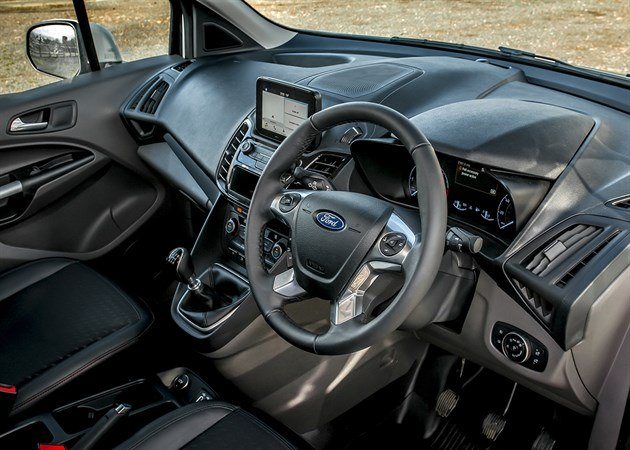 So what makes the Transit Connect so popular? Well, for starters, it's ridiculously easy to drive. The steering is light and nicely weighted, while the 1.5 TDCi four-cylinder diesel is smooth and filled with lots of torque that lets the driver sit in a high gear at low revs. This means you can trundle around at 40mph in fifth gear, without squeezing all of the life out of the engine.
Being a Sport van, this version of the Transit Connect gets a high level of standard equipment that includes cruise control, rear parking sensors, climate control and heated seats. There is also a handful of extras that include touchscreen navigation, front parking sensors and a full size spare wheel (yes, a spare costs extra).
It might have race track styling, but my Transit Connect Sport (in the short wheelbase L1 bodystyle) remains faithful for its professional requirements. The maximum payload is a useful 718kg, while the load area provides 2.9 cubic metres - this means you get a load length of 1786mm (expanded to 3000mm with the optional load through bulkhead). LED loadspace lighting is also fitted as standard. 
Since taking delivery of the van, two weeks ago, I've covered 423 miles and got 52mpg back. However, while this is near the advertised economy, I must point out I've not actually carried any payloads or passengers. Over the coming three months I'll be putting the van to task as I crisscross the country. Will it live up to expectations? Only time will tell.
Later: Why you should you buy a sport van »
Updates

The Transit Connect Sport is one of the best small vans money can buy, according to Dan.

Dan heads to the building site to get the trade's view on the the Transit Connect Sport.

It's not cheap, but Dan thinks the SYNC 3 navigation system is good enough to warranty the expense.

It's becoming increasingly difficult to buy a small van that stands out from the commercial vehicle crowd these days...

Four weeks in and Dan's already a sport van convert. What's the key appeal?

4 October 2019: Meet our new Transit Connect Sport long termer
Looking for a van that will make your business standout on the road? Dan Powell has found the perfect vehicle for you...