Our Vans: Ford Transit Custom Sport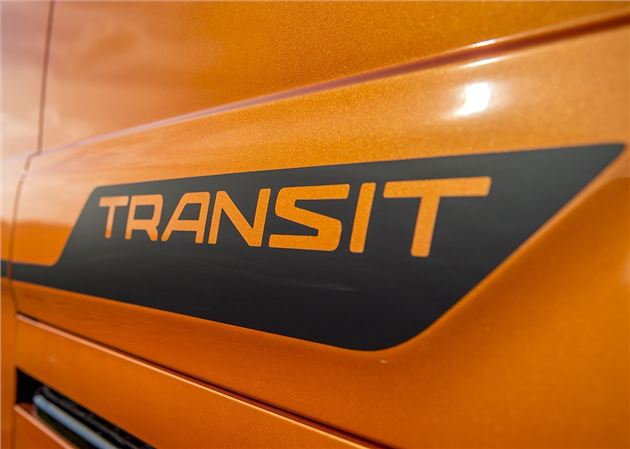 15 February 2019: Driven to succeed – Transit earns its stripes
The Details
| | |
| --- | --- |
| Current mileage | 2218 |
| Claimed economy | 44.1mpg |
| Actual economy | 38.9mpg |
Vans are, by their very definition, designed to shift loads. And shift them well, with the minimum of fuss. But since taking delivery of our Transit Custom Sport we've noticed that our medium van also does a whole load of other stuff that we weren't expecting. And it does them all rather well, too.
For example, our big Ford is fun to drive. The steering is nicely weighted and there's a respectable amount of grip, which means you can accelerate out of a corner without getting any nasty front-wheel drive wobbly movements if the road conditions are slippery. 
The 2.0 TDCi engine is a fruity little number too, with mountains of torque that provides a pleasing thump of acceleration as you scurry away from a motorway slip road or join a fast flowing roundabout. Sometimes a van can get quite slow and ponderous when carrying a full load, but Ford's turbocharged diesel isn't short of grunt thanks to its generous 170PS. 
It's not all plain sailing; a few people in the HonestJohn.co.uk office have complained about the van's high set brake pedal. It's actually been a trait on the Transit Custom since 2012 and some say it makes the Ford uncomfortable to drive due to the fact that the brake pedal is higher than the throttle.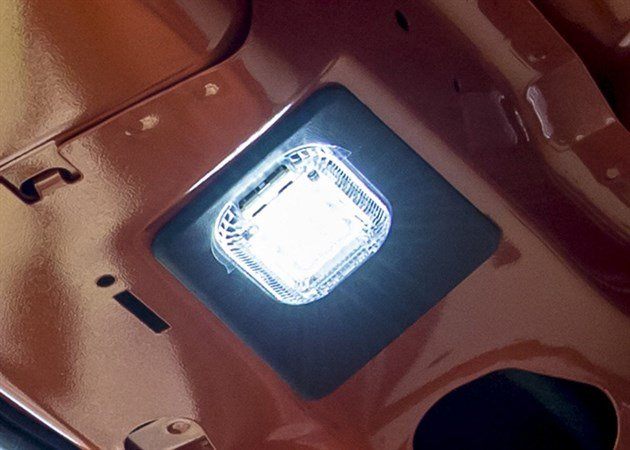 The key to navigating the lofty brake pedal comes down to foot position; you basically need to place your heel between the brake and throttle and then pivot your foot between the two without ever lifting your foot. It might sound tricky, but it's surprisingly easy to master. And it makes the van more comfortable to drive in the long run. At least in my opinion. 
As well as being easy to drive, our van has lots of everyday usability. The LED loadspace lighting system, for example, saves lots of time when it comes to night time loading/unloading. It might be an £80 extra, but it pays for itself in saved time, with lots of bright white light that makes it easy to find tools or small packages in the dark. 
Running costs remain respectable too, with fuel economy ranging from 37-39mpg with a half laden loadspace. Empty the rear and mpg climbs to a pocket pleasing 40mpg. 
The quick clear heated windscreen also makes cold, frosty mornings a breeze, with the van's huge windscreen de-icing itself in under 30 seconds - more than enough time to get settled behind the wheel for a full day's driving. 
« Earlier: Moving house - putting the Transit to the test Later: Urban industry – our Ford van takes on the city »
Updates

With 4000 miles under its belt, Dan mulls over the Transit Custom's motorway manners.

The Transit Custom gets a mixed reception when it visits a local building site.

In the city the Transit Custom shows its quality, even if its lights don't always light the way.

15 February 2019: Driven to succeed – Transit earns its stripes
Our van feels more like a large family car than a commercial vehicle on the road, which makes long trips a breeze.

Andrew borrows the Transit Sport to move house. How good is it at carrying worldly possessions?

Comfortable, calm and packed with useful features, the Transit Custom Sport has everything a van driver needs.

Three month review of the Transit Custom Sport, how will Ford's flagship van perform?