Our Vans: Ford Transit Custom Sport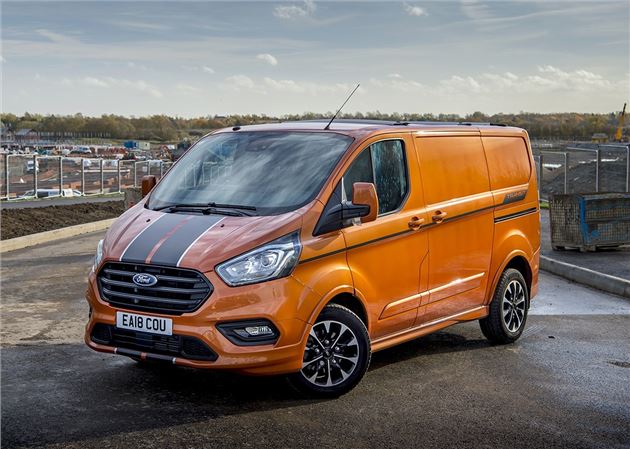 22 March 2019: The builder's best friend?
The Details
| | |
| --- | --- |
| Current mileage | 3279 |
| Claimed economy | 44.1mpg |
| Actual economy | 38.7mpg |
Being the son of a plasterer, I've spent lots of time at building sites over the years. In fact, as a kid, I effectively grew up on one, with my dad (and his work mates) building our family home from scratch. Then, when I was old enough, I was regularly drafted in as a make-do labourer at weekends. 
With my dad starting a new job on a building site in Essex, I decided to pay him a visit with my Transit Custom. And as you might expect, my arrival with the Transit Custom Sport caused a stir (and a halt in work) as the guys downed tools and headed out to inspect my wheels. 
The general consensus was positive. I spoke to seven guys who were considering buying a new van over the next 12 months, and the majority were impressed with the cabin and tech in the Transit Custom. The limited knee room for the driver was a slight issue for one of the electricians, but he was adamant that it wouldn't be a deal breaker. Everyone thought the van was comfortable and well-designed inside. They also liked the touchscreen infotainment, although not many were sure they'd pay the £705 to have it fitted. 
The criticisms arose from existing Transit Custom owners. And during my visit there were two guys in particular - a general builder and a carpenter - who were quite vocal about the problems they had endured with their Ford.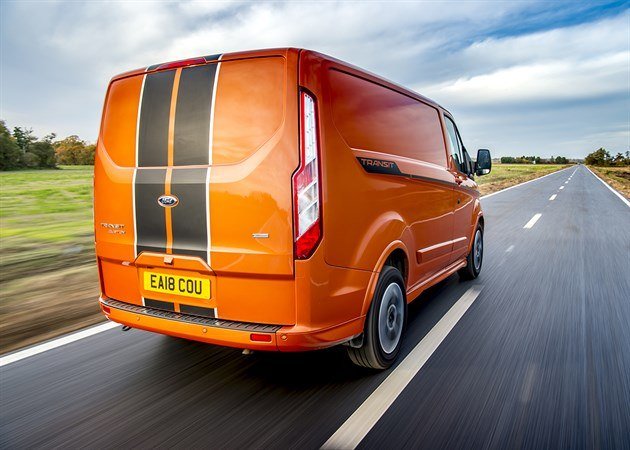 The general builder hated the van's headlights, which he described as "candle lights in jam jars". The high set brake pedal was also labelled as uncomfortable and "plain daft".
The carpenter was somewhat more annoyed by the fact his van had experienced water leaks, with rain water finding its way under the bonnet and into the ECU and alternator - a complaint that's been repeated by some drivers in our owners' reviews section.  
While I have not experienced any water leaks with my van, I have to admit that the dim headlights and high set brake pedal are slight annoyances. And both issues seem to be limited to the Transit Custom, which is a shame because this is a van that impresses 90 per cent of the time.
Competition for the Ford is going to heat up in 2019, with the new Vauxhall Vivaro on the way. Renault is also looking to muscle its way back in on the medium size van market with an updated Trafic, which means Ford will have some genuine contenders for the much sought after title of Britain's favourite van.
« Earlier: Urban industry – our Ford van takes on the city Later: Motorway monster –Transit Custom Sport Van shines as a long distance hauler »
Updates

With 4000 miles under its belt, Dan mulls over the Transit Custom's motorway manners.

22 March 2019: The builder's best friend?
The Transit Custom gets a mixed reception when it visits a local building site.

In the city the Transit Custom shows its quality, even if its lights don't always light the way.

Our van feels more like a large family car than a commercial vehicle on the road, which makes long trips a breeze.

Andrew borrows the Transit Sport to move house. How good is it at carrying worldly possessions?

Comfortable, calm and packed with useful features, the Transit Custom Sport has everything a van driver needs.

Three month review of the Transit Custom Sport, how will Ford's flagship van perform?