Our Vans: Ford Transit Custom Sport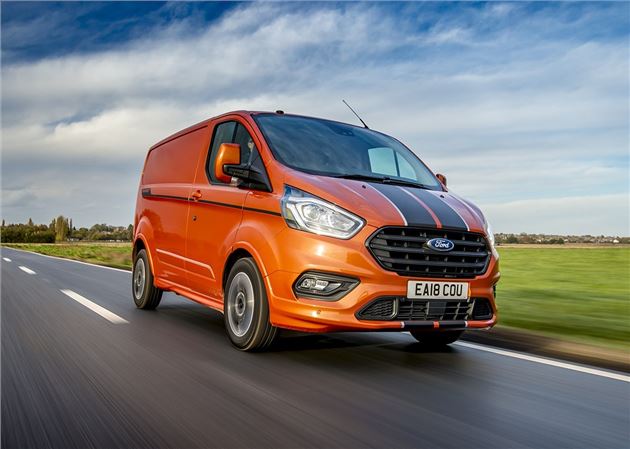 5 April 2019: Motorway monster –Transit Custom Sport Van shines as a long distance hauler
The Details
| | |
| --- | --- |
| Current mileage | 4002 |
| Claimed economy | 44.1mpg |
| Actual economy | 29.1mpg |
Vans tend to be something of a mixed bag on the motorway, with their boxy design and powerful diesel engine creating a painful  din that leaves the driver frazzled and frayed over a long journey. Thankfully this is not the case with my eye-catching Ford.
Since taking delivery of the Transit Custom Sport, I've covered a smudge over 4000 miles and I've been really impressed with the comfort and refinement. Long motorway runs are easy and relaxed, while towns can be navigated with ease. In short, it's a piece of cake to drive. 
Over the past few weeks I've been racking up the motorway miles and it's here that the Transit Custom shines brightest when fully laden. Indeed, during a drive from Cambridge to Liverpool I was able to sit back and genuinely relax, thanks to the supple suspension and hushed road manners. Dare I say it, this van is better than some SUVs at 60mph.
Like all vans, however, the Transit Custom Sport is a little bumpy on rough roads when unladen. But add a moderate load (300kg) and the ride quality dampens down nicely to a soft ripple. This means you can cover long distances, and still feel fresh and ready for a day's work when you arrive at your destination.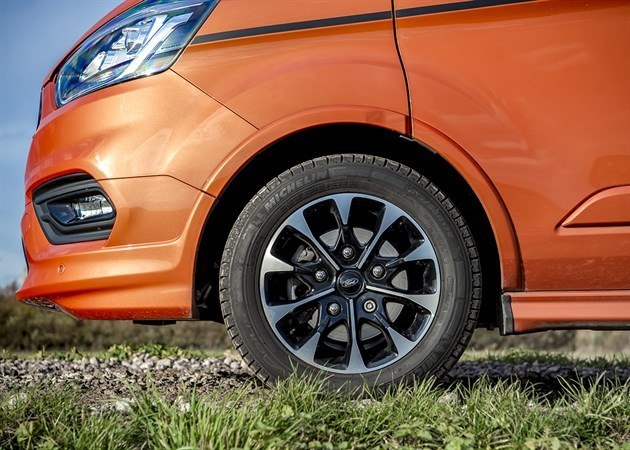 Being a Sport model, our van is overflowing with tech. The blind spot monitoring system (which costs £425) is well worth the extra; making it easy to locate motorbikes or small cars that might be hidden away in one of the van's blind spots. The system also has a handy cross traffic function that (as mentioned before) warns the drive of approaching vehicles when reversing out of a driveway or parking space. 
The adaptive cruise control system (which costs an extra £500) is prone to the odd moments of confusion, however, when a vehicle pulls in front suddenly. This means the van will apply the brakes sharply if someone cuts across your path to make a motorway exit. As a result I've spent most of my time with the system switched off.
That said, the adaptive cruise control pack includes some important safety tech that includes a smart system that will apply the brakes to less the impact of a collision with a car or person at speeds of up to 50mph. A driver impairment monitor is also included and provides loud audible warning if it detects driver fatigue. For small businesses that want to keep an eye on their drivers and vehicles, the £500 cost for will be a small price to pay to guarantee the wellbeing of their staff. 
Speaking of cost, the fuel economy has taken a hit over the past few weeks. This is mostly down to the fact I've been driving long distances with a fully laden van. Overall, things have averaged out at 29mpg, but I've noticed that slow town driving will cut economy to the occasional 24mpg. And for some operators that will be a costly.
« Earlier: The builder's best friend?