Used Van Buying Guide: Transit Connect 2002-2014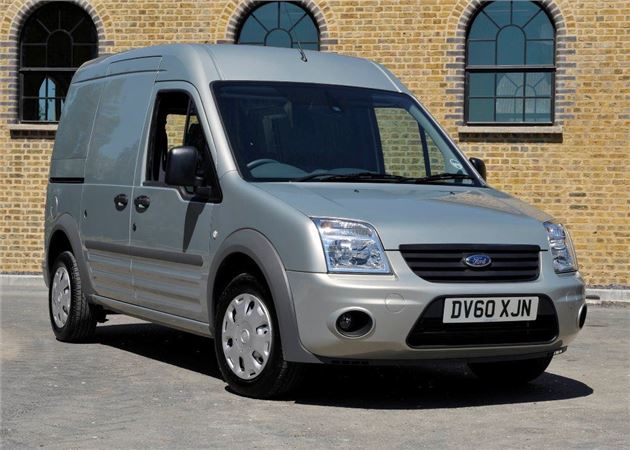 Transit Connect Essentials
The original mk1 Transit Connect was launched in 2002 and made an immediate impact, winning dozens of awards and van of the year acolades. Today, if you need a cheap small van for sale, the Transit Connect will make perfect sense. 
Ford's experience with the bigger Transit shone through with the Connect and it immediately impressed, in recognition of that. Offered in long (2912mm) and short (2664mm) wheelbase versions with a variety of heights weights. From 2008 a crewcab version was added, which means there's a Transit Connect to suit almost every need.
It would take Ford until 2009 to facelift the Connect, revising the looks with slightly softer shaped exterior mouldings, revised instrumentation and a higher standard equipment offering including ESP, traction control and hill launch assist as standard. Ford has also offered electric versions for fleet users on trial basis, but all but a handful of Transit Connects come powered by a four-cylinder in-line turbodiesel unit.    
Regardless of which version you choose, all are practical and capable. Payload ratings range from 652kg to 908kg, while load volumes span from 1.4 to 3.7 cubic metres. There is also a Tourneo version which, like its bigger Transit relation, provides a comfortable passenger car in both short and long wheelbase forms, the latter offering as many as eight seats, while the short wheelbase model makes do with just five.  
Thinking of buying the mk2 Ford Transit Connect van? Check out our used buying guide here
Engines available on a Ford Transit Connect
Simplicity is best, and that's very much the case with Ford's engine and transmission offering with the Transit Connect. There's a four-cylinder turbodiesel engine and a petrol unit too that was offered with bi-fuel LPG power. The latter is rare though, the majority of Transit Connects being powered by the 1.8-litre turbodiesel.
The four-cylinder diesel was offered in outputs ranging of 75, 90 and 110PS. All through its life Ford stuck with a five-speed manual transmission, not offering either a six-speed or automatic in the model mix like many of its rivals.
Consumption varies slightly between them all, though drivers' experience of the 1.8-litre unit suggests that the 90PS engine is the best for real world fuel economy. If you're doing bigger distances or regularly hauling goods at up near the Connect's load capacity then the additional power the 110PS is worth paying that bit more for.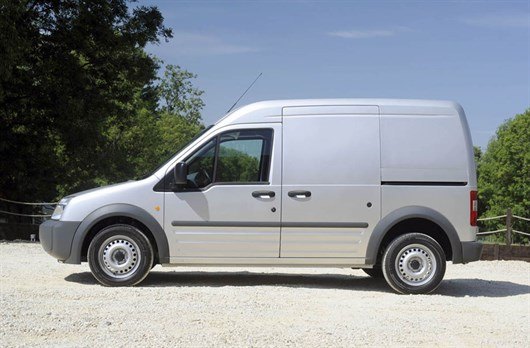 Maintenance on a Ford Transit Connect
Ford recommended a 15,000 mile or annual service, but as with any van that's dependent on use, if it's being used for short-drop trips some more regular maintenance might be advisable. The TDCI engine is a proven unit, though it's not entirely without faults.
There's been problems related to injectors, Ford having issued a Technical Service Bulletin in 2012 relating to engines built between 2008/09. They can fail, causing hesitancy when driving, and resulting in a sizeable bill - around £1500. Other niggling issues relating to this engine include oil leaks and auxiliary failures, but the reality is Ford's diesels are no worse (and arguably better) in this regard over its rivals.
The gearbox is tough, though a replacement fitted if needed would cost around £600. If there's problems selecting gears then there might be an issue of corrosion or dirt in the remote housing - an independant garage will charge around £100 for this to be remedied.
Wheel bearings should wear well depending on use, replacements costing about £100-£120 a corner, likewise brakes wear well and cost about £50 a side to replace pads, but as with any commercial vehicle wear does increase markedly depending on usage. A service will cost around £140, depending on where you are in the country, although the Transit Connect has a reputation for being a relatively easy van to work on.   
What to watch
Ford recommends a 15,000 mile service interval, but experts recommend bringing that a bit closer to 10,000 miles if you want to maximise longevity.
The door sliders can stick, it's not too tricky to replace them at around £100 a side if they start to cause issues.
Problems selecting gear can be a result of grime and corrosion in the remote selector. Removing and cleaning should cost around £100.
Bodywork on Connects offer good rust protection, any rust points to poor repair work or maintenance, with so much choice there's no need to buy one with rust.
A rattling or juddering clutch points to wear, a fix should cost in the region of £250.
Check the tyres regularly, particularly the rear ones. Excessive wear on the inside edges points to the tracking being poorly adjusted.
Any knocking from the suspension or grumbling from the wheels points to worn bearings and wear on the suspension. Fixing either is relatively inexpensive, with wheel bearings about £100 a corner, and suspension parts are similarly inexpensive - there's even modifying kits to lower the Connect if you want. 
Looking for more used van buying guides? Click here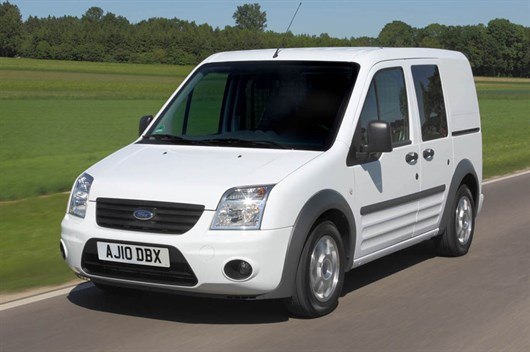 Ford Transit Connect Pricing
With the oldest Transit Connects now pushing 18+ years you can conceivably pick one up for comfortably under £1000, but don't expect anything but galactic mileages, plenty of owners and a patchy service history. 
Spend anywhere from £1000-£1500 and you're into a rich seam of part-exchange Connects and nicely looked after examples, if you're prepared to shop around. There's very little difference in prices between short wheelbase and long wheelbase models, likewise high or low roof examples.
Double that budget again and you can really be very picky, selecting the lowest mileage, most pampered, well-equipped Connects, here we'd be looking for air conditioning and a post 2009 model with the extra safety kit as standard.
Tourneo examples command good money, and are rare, as are limited edition Sport models, which are pricey with Ford Performance Blue paint, white stripes and 18-inch alloy wheels. Just 300 Sport models were made and those on the used market are usually well cared for and expensive. 
To find the latest Ford Transit Connect values, visit: Honest John Used Van prices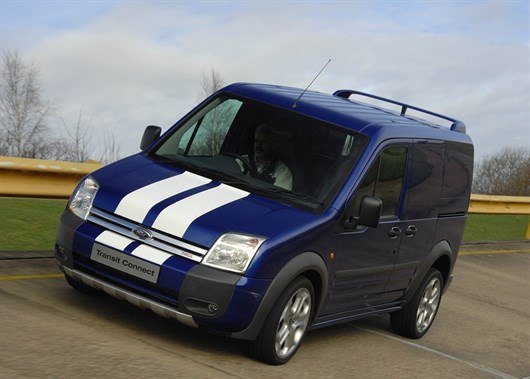 What we said
It remains one of the most useful small vans on the market, while a low load sill helps get heavy items in and out safely and easily. The Transit Connect comes in short and long wheelbase versions, and each can cope with two Euro pallets in the load area thanks to the unhindered sides of the van and minimal wheelarch intrusion.
Where can I get a van history check for a Ford Transit Connect?
Many companies offer a van history data check and we'd recommend using one, even if a used car seller says this has already been carried out. Better to spend a few pounds and be safe than sorry – and checks can be carried out online, via mobile phone or by apps on tablet PCs.
| | | |
| --- | --- | --- |
|   | Single check cost | Multiple check cost |
| | | - |
| | | £29.97 (for three) |
| | | |
| --- | --- | --- |
|   | Single check cost | What you get |
| Free history check | Free | A valuation and MoT status and history |
| Basic history check | £3.99 | Whether the vehicle is stolen, exported, a write-off or scrapped. Also, the vehicle details, a valuation and MoT status and history |
| Comprehensive check | £9.99 | Everything you get in the basic check, plus whether the vehicle has outstanding finance on it |
| | | |
| --- | --- | --- |
|   | Single check cost | Multiple check cost |
| | £1.99 | - |
| | £8.99 | £14.99 (for three) |
Ask HJ
Should I buy a used van with high mileage?
I am thinking of buying a used van. I've seen a 2014 Ford Transit Connect for sale, but it has 101,000 miles on the clock. Is this too many?
High mileage diesel vans can represent good value for money, but the price must reflect the condition. You also have to make some important checks beforehand. For example, it must have a full service history. Personally, I'd look for oil and filter changes at every 10k miles or every 12 months (whichever came first). If the van's documents don't show this then I'd avoid as it won't bode well for the remaining life of the engine. For more used buying advice, see: http://vans.honestjohn.co.uk/how-to-buy-and-sell/top-10-tips-to-buying-a-used-van/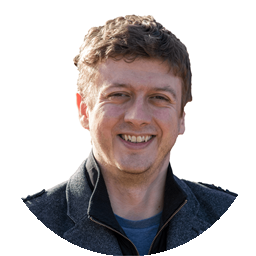 More Questions
More Van Advice
See also
* Sometimes we show a link with a * next to it. It means that it is an affiliate link and as a result helps HonestJohn.co.uk stay free to use. It's tracked to us and if you go through it, it can sometimes result in a payment or benefit to the site.