Isuzu D-Max now available with camping conversion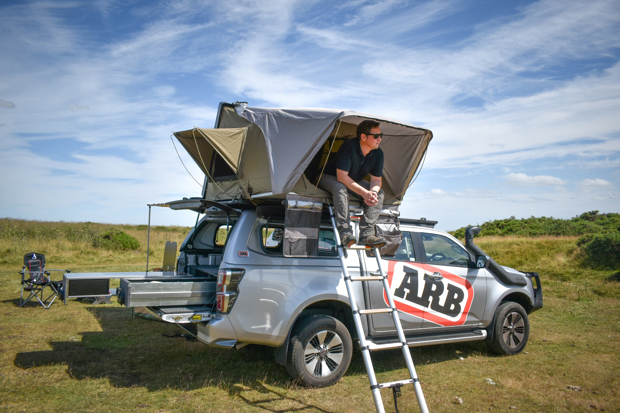 Isuzu and ARB UK, the 4x4 division of Truckman, have joined forces to provide a wide range of 4x4 off-road and camping accessories for the Isuzu D-Max.
This partnership aims to offer Isuzu D-Max owners a range of high-quality accessories whether for professional or recreational purposes.
The collaboration between Isuzu UK and ARB includes innovative drawer systems with slide-out kitchens, premium rooftop tents, versatile awning and top-of-the-line camping gear.
The collection also features durable roof racks, reliable recovery gear and practical canopies. All the accessories approved by Isuzu have undergone rigorous testing in real-life conditions to ensure they meet the high standards for quality, safety, and performance set by both Isuzu and ARB.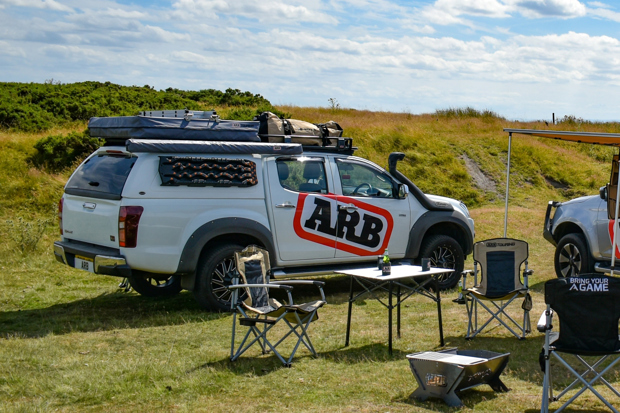 Customers will have the option to purchase a vehicle pre-loaded with the accessories of their choice, with Isuzu dealerships will be offering these accessories.
Originating from the Australian outback, ARB offers a comprehensive range of products, including bull bars, winches, suspension systems, roof racks, recovery gear and camping equipment.
With a reputation for durability, reliability and performance, ARB is trusted by adventurers and off-road enthusiasts, ensuring that vehicles are equipped to conquer any terrain.
"We are excited to partner with ARB UK and provide our customers with a comprehensive range of accessories that will enable them to customize their Isuzu D-Max according to their specific requirements," says Steve Page, Accessory Sales & Marketing Coordinator for Isuzu UK.
"This partnership allows us to offer a vehicle that can suit any need, whether it's for work, adventure, or lifestyle."
Ask HJ
What is more fuel effcient - towing or hauling?
What's the most fuel efficient way to move two tonnes of cargo, a light truck like a Daily or Sprinter or a trailer behind a Toyota Hilux or Isuzu D-Max?
The most efficient way to move cargo depends on its shape and dimensions as well as its weight, but generally speaking we would expect a light truck to be more economical than pick-up and trailer. Although the truck may be thirstier on its own, the fact that you have all the cargo inside the vehicle means its aerodynamics are unaffected. With the pick up, the extra weight at the rear and the increased aerodynamic drag will mean a bigger drop in fuel economy.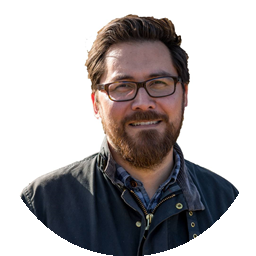 More Questions