Peugeot, Citroen and Vauxhall named International Van of the Year 2019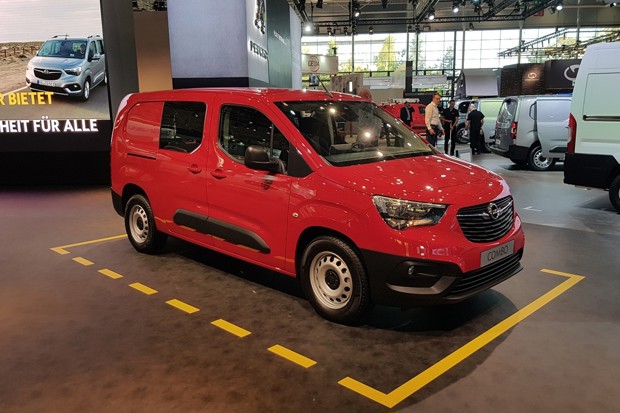 The International Van of the Year 2019 award has been given to the Vauxhall Combo, Citroen Berlingo and Peugeot Partner.
The jury of specialist journalists from 25 European countries put the vans ahead of the second-placed Mercedes-Benz Sprinter, with particular praise being given to their innovative assistance systems, economy and handling.
"The engineers and designers succeeded for the first time in the history of LCVs to create a multi-brand cooperation van, where all brands maintain their core values and brand personality without almost any compromise," said a spokesperson for the International Van of the Year jury.
"These vans are redefining the entire segment of modern compact vans, with a fresh approach in design, fit and finish on par with compact cars and a unique feeling of comfort."
Developed as part of a joint venture between Citroen, Peugeot and Vauxhall, the Combo, Berlingo and Partner will go on sale in the UK in late-2018. Payloads will range from 650kg to 1000kg, while load volumes will peak at 4.4 cubic metres. All will be capable of carrying three adults in the front and feature an overload indicator that will warn the driver when they near or exceed the van's weight limit. 
There will be two diesels and one petrol engine to choose from; the 1.6-litre turbodiesel has been carried over from the old Berlingo and Partner with 75PS or 100PS and a five-speed manual gearbox, while an all-new 130PS 1.5-diesel gets a six-speed manual or EAT8 automatic gearbox. The 1.2 petrol will be available with 110PS or 130PS. 
France's PSA group – which owns Peugeot and Citroen – bought Opel and Vauxhall from General Motors in mid-2017 for a reported £2 billion. The deal made PSA Europe's second largest vehicle manufacturer, behind Volkswagen Group.