Van insurance - all you need to know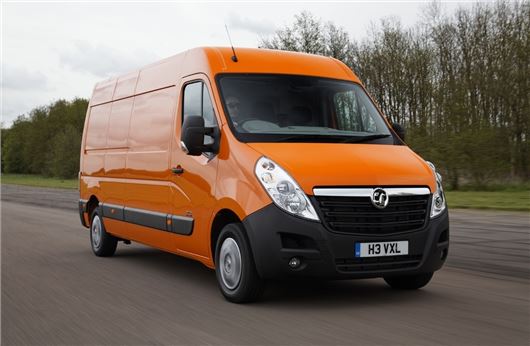 Getting a reasonable van insurance deal isn't rocket science, but you will need to put your thinking cap on if you want to get the best deal possible. There are ways to help reduce your premium and obtain the ideal cover for your vehicle.
The first place to look for the right van insurance deal is online. There are many price comparison websites now for van owners and operators. However, don't discount getting on the phone and speaking to insurance firms and brokers directly as explaining your exact needs and situation can often result in a lower premium.
Whichever way you choose to contact an insurer, make sure you shop around first. Don't just go by price, as some policies may be appear cheaper at face value but might not include some vital component you need, such as breakdown or legal cover. You can also negotiate a more expensive premium down to a lower price by haggling and comparing one quote with another.
There is always room to manoeuvre from the initial quote to what you eventually pay. It might also be worth asking about combining vehicle insurance with public and employee liability insurance from the same supplier to help reduce costs with a package deal. Those with several vans may be better looking for a fleet deal rather than insuring each van individually.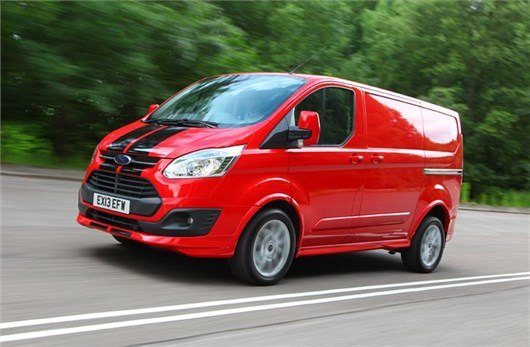 Models like the Transit Sportvan look good but are more expensive to insure
When speaking to an insurer or broker, you must always be honest and open about yourself, your van and its intended use, and also anyone who will be driving it. By being straight with an insurer, you stand a better chance of getting the best price for cover, but telling porky pies could result in you not being covered just when you need it most after an accident.
It's also a criminal offence to lie about your insurance details and the police now have ANPR (automatic number plate recognition) to spot those without valid cover.
When sorting your insurance, be honest with yourself too. A proper risk assessment will show an insurer you are a considerate and safe bet. You should also undertake a risk assessment of anyone else who will drive the van and be named on the insurance.
As part of this assessment, be sure to tell the insurer if you or any other driver has further driving qualifications from the likes of the Institute of Advanced Motorists or RoSPA, or from an insurance-approved commercial vehicle driver training scheme. By demonstrating a commitment to better driving, you will be considered a safer risk by the insurer.
If you might have a young driver, aged between 17 and 20-years of age, you need to consider the cost of insuring them versus their need to drive. It they must drive your van, try to get the young driver further training or restrict them from driving at night. An insurer may lower the price of a premium if you have a policy of not letting young drivers behind the wheel of your van outside of normal working hours.
Don't discount getting on the phone and speaking to insurance firms and brokers directly as explaining your exact needs and situation can often result in a lower premium.
Another way to cut the cost of insurance is to accept a larger excess, which is the amount you must pay before the insurance company covers the remaining cost of a claim. You could also opt for third party only insurance rather than comprehensive cover, though this will depend on your circumstances. Also, look at stripping out some of the extras often bundled into an insurance quote, such as windscreen and breakdown cover.
Security is an obvious area that insurers are concerned with, so why not improve your van's resistance to theft? If you have a garage or locked compound, keep the van there when not in use. As well as removing tools at night, try fitting additional locks and an alarm to only deter thieves and lower your premium, and the one-off cost will pay dividends throughout your ownership period.
Tell the insurer what extra security you have fitted and make sure it's approved by the insurance industry. A tracking device will also cut your premium and make it more likely your van will be recovered if stolen.
You can also fit other devices, such as forward facing cameras, speed or rev limiters, and GPS monitoring systems. A forward facing camera could prove vital in an accident to prove you are not at fault, while a speed limiter lets the insurer know you take safety and risk management seriously. Using GPS-based tracking can help run a fleet more efficient and lets the insurer know your van is only being used for what is intended.
Finally, when it comes time to renew your insurance, do your homework well in advance. It gives you time to shop around for the best deal rather than accepting the first offer in a panic so you don't run out of cover. Like all insurance, it's not rocket science, just common sense.
Comments
Author

Dan Harrison
Latest